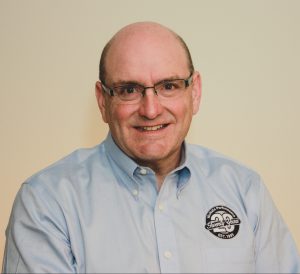 I want to thank you again for your trust and confidence in our people. We very much value you and hope that your families, your teams, and you have been able to stay safe in these challenging times. We have enjoyed twenty-five good years because of your support and look forward to a future together.
Things are hard right now for all of us as we grapple with the enormous scale and human impact of COVID-19 and our hearts go out to all who have been affected by the outbreak. However, there are many things that are making me proud of and hopeful for our industry. For instance, to see companies meet the COVID-19 challenges with such creativity, heart, and kindness where CEOs are foregoing or lowering their salaries and profits, where large corporations are taking 90-day no-layoff pledges, and where many Small Business Companies are employing the Paycheck Protection Program to help keep the workforce employed to take care of front-line employees during COVID-19. There are so many uplifting examples, please excuse me for not recognizing them all in this message, as there are, thankfully, too many to recount. We recognize how important our people are to our success – our employees really and truly are the lifeblood of McHale. This time elevates that to a new level, whereby McHale has placed the health and well-being, financial stability, and job security of our employees as the top concern.
Here are some examples of how we at McHale are doing our part support the health and well-being of our employees and our communities. We have made a pledge to keep all our full time staff employed for 90 days. We have set aside all the profits from the beginning of the year towards payroll. We have secured an SBA loan to support payroll during suppressed project loads. We have brought back part time employees that were furloughed during the early days of COVID-19 impacts. We have implemented work from home measures, sanitation/cleaning, social distancing, face masks, and other COVID-19 mediation measures of which we informed you during earlier mailers. We are increasing our commitment to food banks and other charities that serve our communities.
As you know, our staff are dedicated, resourceful and conscientious. From figuring out creative ways to travel to job sites, keeping our facilities, tools and equipment clean, and seamlessly transitioning to remote work environments and learning new tools – I am proud of how well our teams are adapting and meeting challenges.
Thank you for being a loyal customer, we are privileged to serve you and your projects. Your safety and the safety of our employees will always be our top priority. Your trust and confidence in us has allowed us to build the organization we are today. Please do not hesitate to reach out to us if we can be of service.
Regards,
Mike McHale
McHale & Associates, Inc.