State-of-the-art metrological services are available to solve your measurement challenges. Whether you need your station instrument calibrated, temporary test instruments to conduct a performance test, or expert metrology consultations, McHale Measurement Services can provide you with the solutions you and your project needs.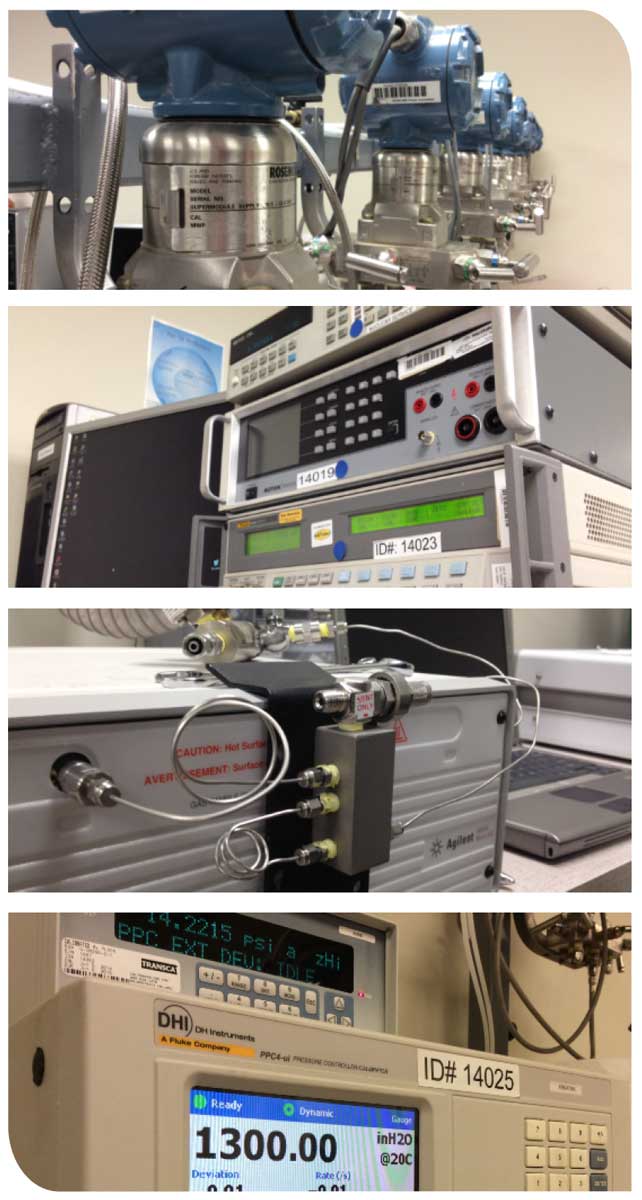 McHale's Measurement Services provides high accuracy instrumentation for your most demanding requirements. We provide stand-alone devices or fully integrated measurement systems in both analog and digital communication. Our instrumentation is calibrated in our ISO 17025 accredited lab in compliance with the McHale Quality Assurance Plan.
Our fully integrated system was designed to meet the rigorous specifications of the performance testing business. Our system is designed to:
Reduce the labor required to install test instrumentation
Facilitate easy access to test data in convenient conventional formats
Improve data acquisition system reliability
Minimize the number of data acquisition/switch units.
Using a series of digital loops which allow up to 25 instruments, the number of individual cable runs is reduced resulting in minimal installation time. Faster installation, fewer computers, and less cable mean that the rental costs will be lower. Users of the McHale Digital Acquisition System (MDAS) report that the total system installation and removal is 30% to 60% faster than the systems of our competitors.
The system includes McHale's Integrated Data Evaluation & Acquisition (IDEAS) Software which was designed by experienced performance test engineers. The system enjoys high reliability due in part to the security of the compiled code that is not dependent on Office Applications.
Our systems can be built a la carte to meet your requirements and can be provided as a complete system or individual items. For example, transmitters can be rented as a 4-20mA signal for direct swap and incorporation into your DCS on a temporary basis.
The following list is just a sample of some of our available equipment:
Pressure (0.075% Class and 0.04% Class)
Temperature (RTDs, Thermistors, and Thermocouples)
Differential Pressure (0.075% Class and 0.04% Class)
Frequency
Relative Humidity (2%) and Wet Bulb Temperature
Electrical Output (0.08%) and Power Factor (1%)
Handheld Power Quality Analyzers and DMMs
Circulating Water Flow-Rate by Pitot or Ultrasonic Measurements
Air / Gas Flow by Anemometer, Pitot or Ultrasonic Measurements
Dimensional Measurements
Flue Gas Measurements – O2, CO2, CO, NOx
Steam Calorimeters
CONTACT OUR SUPPORT GROUP
TO HELP GET YOU STARTED ON HOW WE CAN HELP YOU.