Utility-Scale Plant & Distributed Generation Facility Performance Testing & Evaluation Services
Plant & Facility (Contractual Acceptance or Routine Testing & Improvement)
Power Output • Heat Rate • Capacity • Efficiency • Thermal Cycle Analysis Reliability • Availability • Ramp Rate • Noise Tests • Water / Steam Consumption Cycle Leakage Studies (exterior and/or internal losses) • Capability Tests • Auxiliary System Load • DCS / Response Analysis • Control and Instrumentation Adequacy Assessment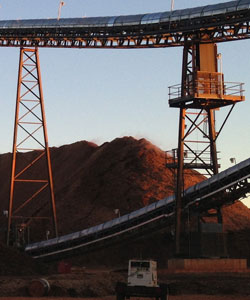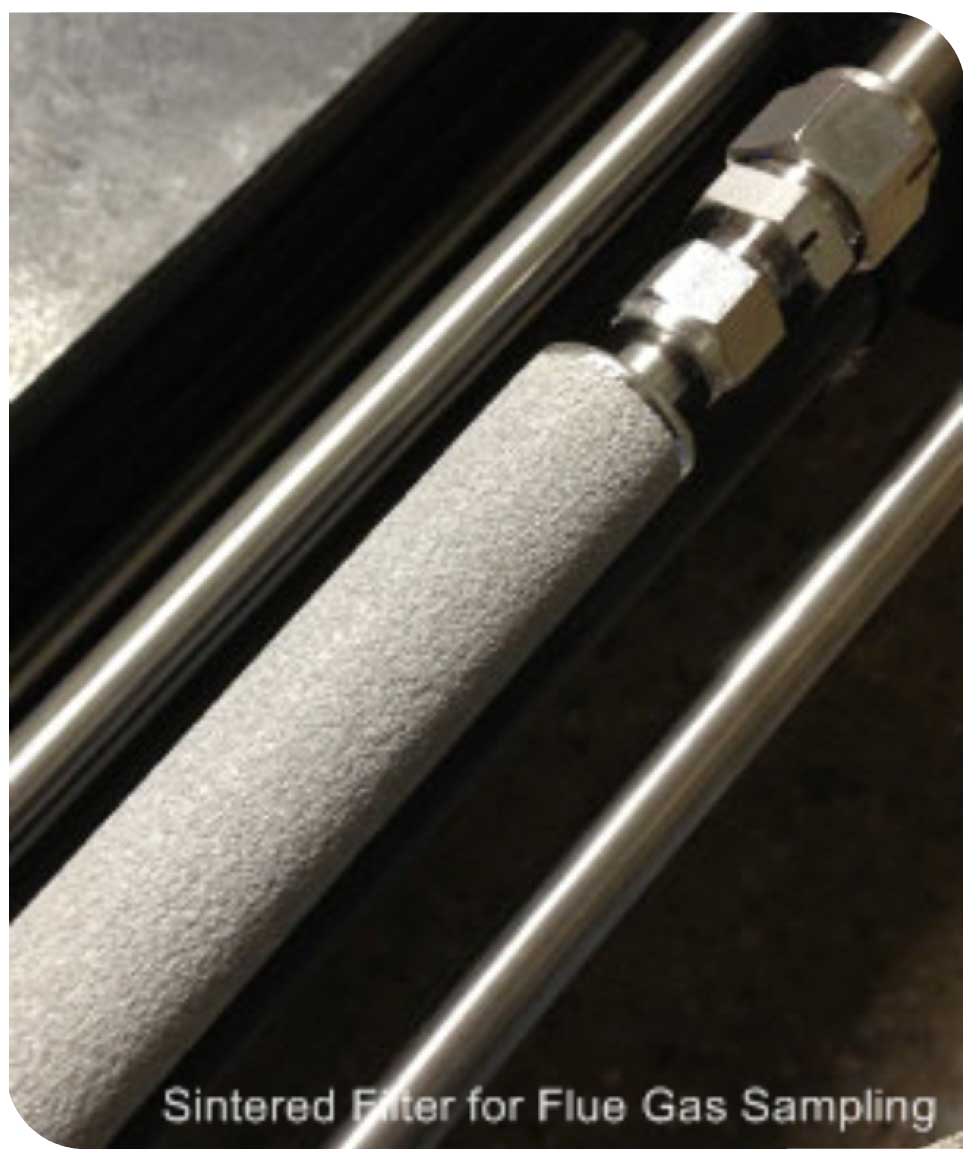 Additional Tests
Evaluation of the effectiveness of any performance package such as heat rate monitors (visualization of operator controllable losses)
Evaluation of DCS and controls installation for long-term reliability (redundant air conditioning) building access control, ability to maintain cleanliness, and ergonomics
Evaluation of network equipment area for environmental, security, and ergonomics
Evaluation of installed reliability of the field electrical conduit and flex fittings
Evaluation of equipment tagging and whether it is easily understood in an emergency
On-site Calibration of permanent plant instruments (pressure/temperature/flow/flue gas composition)
Review of adequacy and organization of technical documentation
Review of backlog of action items left from construction
Review of operation procedures provided by OEM
Review of recommended parts lists and parts provided
Review of parts handling and management
Review of shops and tools available on site
Review of hazardous waste disposal methods and management
Component Testing & Evaluation
Fired Equipment
Boiler Efficiency
Boiler Capacity
Combustion gas constituency and temperature profile analysis
Review of recommended testing program
Flame Camera (video & still) study of burner flame patterns
Combustion air flow distribution and flame quality analysis
Combustion tuning of burners (using the above services)
Flue Gas Pressure Drop measurement and analysis
Air Side Pressure Drop measurement and analysis
Water/Steam Pressure Drop measurement and analysis
Air Flow Measurement and Profile studies and in situ duct meter calibrations
Air and Gas Temperature Profile studies
Boiler Air In Leakage Assessment (IR and/or He methods) [Casing/ducts/expansion joints/seals/doors/etc.]
Desuperheating Spray flow capacity measurement and adequacy analysis
Ultrasonic Thickness Testing surveys of boiler structural materials and tubes
Boiler Mechanical Systems Visual Inspection with photographic documentation (mills/burners/fans/pipe supports/drums/ boiler internals, etc.)
Boiler Mechanical and Electrical Systems IR surveys with photographic documentation
Boiler Insulation Systems Visual Inspection with IR photographic documentation
In Situ Safety Valve Relief Capacity/Rate testing
Steam / Water Cycle Equipment
Steam Turbine Power Output
Steam Turbine Cycle Heat Rate
Steam Turbine Capacity
Steam Turbine Enthalpy Drop
Steam Turbine Internal Leakage Rate
Fluid Flow Measurement studies and in situ meter calibrations (using either or both permanent plant meters and strap on ultrasonic meters or pitot tubes)
Water treatment and chemistry review and assessment (instrument, data quality, sampling systems)
Pump Capacity/Efficiency Testing
Bulk Material Handling and Emission Control
SCR Effectiveness testing and tuning
FGD testing and tuning
Coal Mill Capacity/Fineness/Air & Coal Distribution testing as well as distribution balancing if plant hardware supports it
Bulk Material Handling Systems Testing (fuel/sorbents/ash)
Code-level bulk material sampling for off-site laboratory analysis (fuel/sorbents/ash)
Soot Blower Effectiveness & Optimization
Heat Conversion Equipment
Air Heater Leakage Quantification Testing per ASME Codes
Air Heater Heat Transfer Capacity Testing per ASME Codes
Condenser (Cleanliness, Efficiency, Capacity)
Cooling Tower (Noise, Thermal, Plume, and Drift)
Heater and Heater Train Performance (Temp Rise, TTD, DCA, Efficiency, Capacity)
Auxiliary Equipment
SCR Effectiveness testing and tuning
FD/PA/ID or other Fans capacity/efficiency testing per ASME Codes
Baseline evaluations for air removal pumps and air compressors
Circulation Pump
Feedwater Pump
Inlet Conditioning (Steam Heater)
Instrument installation evaluations for access, calibration, weather exposure, saltwater mist exposure, and maintainability
Flow Nozzle, Orifice, or other primary flow element evaluation and qualification
Dye Dilution testing of water systems that have no flow elements or to establish baselines and element accuracies
Miscellaneous
Instrument piping and tubing evaluations for long term reliability (how it's mounted and secured)
All classifications for instrument and electrical housings (NEMA or equal and how applied)
Evaluation of the effectiveness of any performance package such as heat rate monitors (visualization of operator controllable losses)
Evaluation of DCS and controls installation for long-term reliability (redundant air conditioning) building access control, ability to maintain cleanliness, ergonomics.
Evaluation of network equipment area for environmental, security, and ergonomics.
Evaluation of installed reliability of the field electrical conduit and flex fittings.
Evaluation of equipment tagging and whether it is easily understood in an emergency
Review of adequacy and organization of technical documentation
Review of backlog of action items left from construction
Review of operation procedures provided by OEM
Review of recommended parts lists and parts provided
Review of parts handling and management
Review of shops and tools available on site
Review of hazardous waste disposal methods and management
McHale provides performance testing for the contract procurement of coal-based plants and components. Specifically, our performance testing is designed to verify contractual guarantees at the level of confidence expected by the parties of the contractual acceptance test and to ensure the successful closure of the project.
McHale also provides benchmark status performance testing to our clients to ensure that plant performance has not degraded to unacceptable levels and to identify where program improvements can be made to improve efficiency, output, and economic performance. McHale can provide the required performance testing and evaluation services in order to verify the performance of individual units and multiple facilities to establish confident benchmarks for planning optimized coordinated plant operation and outage maintenance projects.
Technical Advisor
McHale has technical advisors that are experienced in serving as "owner's engineers" that identify, quantify, and mitigate risks associated with plant performance for our clients. We have assisted project owners, financial institutions, and legal counsel with advising/consulting services and performance audits. McHale Advisors understand the importance of reviewing proposed designs, developing strong contractual language, construction monitoring, and witnessing key tests to ensure performance guarantees are achieved with confidence to ensure the success of a project.
Test Code Specialist
McHale is recognized throughout the power generation market as a specialized engineering group that provides superior testing and plant performance improvement services. McHale is actively involved and versed in the ASME Test codes and has extensive experience conducting tests utilizing international test codes and standards:
ASME PTC 46 – Overall Plant Performance
ASME PTC 6 – Steam Turbines
DIN-1943 – Thermal acceptance tests of steam turbines
BN EN 60953 – Rules for steam turbine thermal acceptance tests
EN 12952-15 – Water-tube boilers and auxiliary installations
ASME PTC 4 – Fired Steam Generators
DIN 1942 – Acceptance Test Code for Steam Generators
GB 10184-88 – Performance Test Code for Utility Boiler
ASME PTC 4.2- Coal Pulverizes
ASME PTC 4.3- Air Heaters
ASME PTC 11 Fans
ASME PTC 19.1 – Test Uncertainty
ASME PTC 19.22 – Data Acquisition Systems
ASME PTC 19.5 – Flow Measurement
ASME PTC 12.1 – Closed Feedwater Heaters
ASME PTC 12.2 – Steam Surface Condenser
ASME PTC 12.3 – Deaerators
PTC 25 – Pressure Relief Devices
ASME PTC 36 Measurement of Industrial Sound
CTI ATC-105 – Acceptance Test Code for Water Cooling Towers
CTI ATC-140 – Isokinetic Drift Test Code
CTI ATC-150 – Acceptance Test Procedure for Wet Dry Plume Abatement Cooling Towers
We are experienced in how to properly apply these codes and other international standards to successfully demonstrate contractual acceptance with the level of confidence for lenders, owners, OEM's and EPC's demand.
Qualified & Impartial Test Personnel
McHale has worked with various EPC contractors, plant owners, and manufacturers throughout the power industry. The McHale team is known for quick response time, expertise in plant and component issues, and accurate results.
Code Compliant & Calibrated Test Equipment
McHale has a complement of test equipment designed to augment the standard built-in coal-fired power plant or facility instrumentation to improve the uncertainty of performance testing necessary to meet the desired confidence for contractual acceptance and provision of information for the long-term financial projections of the assets.
Pressure and Differential Pressure Transmitters
Ambient Temperature, Humidity, and Wind Sensors
Three-Phase Revenue Quality Power Meters
Three-Phase Power Quality Monitors
Exhaust Gas, Combustion Air, Water, Steam, and High Temperature
Clamp-on Ultrasonic Flow Meters
Clamp-on Temperature Sensors
Infrared Temperature Imaging
Flame Imaging Cameras
Coal Fineness Equipment
Fuel/Ash Thief Probes and Isokinetic Sampling
High-Velocity Thermocouple (HVT) Probes
Emissions Analyzers
Steam Calorimeters
Dye Dilution Equipment
Mobile Data Loggers
Type S, 3-Hole, and 5-Hole Probe Pitot Tubes