AIR QUALITY CONTROL SYSTEMS
Utility-Scale Plant & Distributed Generation Facility AQCS Testing & Evaluation Services 
Plant & Facility (Contractual Acceptance or Routine)
McHale's Performance Services provides performance testing for the contract procurement of Air Quality Control (AQC) Systems (AQCS) and components. Specifically, our performance testing is designed to verify contractual guarantees at the level of confidence expected by the parties of the contractual acceptance test and to ensure the successful closure of the project. Through strategic and proven subcontracting relationships with emissions testing companies, McHale provides a comprehensive testing program based on clear expertise with EPA, ASME, ANSI, ISO, ASTM, and EPRI code techniques.
Emission Reduction (CO2, NOx, SOx, PM, Mercury)
Hydrochloric Acid (HCl) Emissions Reduction
Particulate Matter Filterable (PM) Emissions
Catalyst Efficiency
Emission Removal Efficiency
Catalyst Degradation Studies
System Capacity and Capacity Factor
Distribution Criteria (Emission, Flow, Temperature)
Mercury (Hg) Emissions
Opacity
LOI Determination
Coal Combustion Products (CCP) Quality
Burner/ Combustion Tuning
Noise
Power Consumption
System Static Pressure Drop (existing ID Fan outlet to new expansion joint at stack inlet)
Water Consumption
Reagent Consumption
Halogenated Powered Activated Carbon Consumption
Equivalent Availability
Catalyst Poisoning Identification
Flow Distribution Studies
Injection Grid Tuning
Load Swing Studies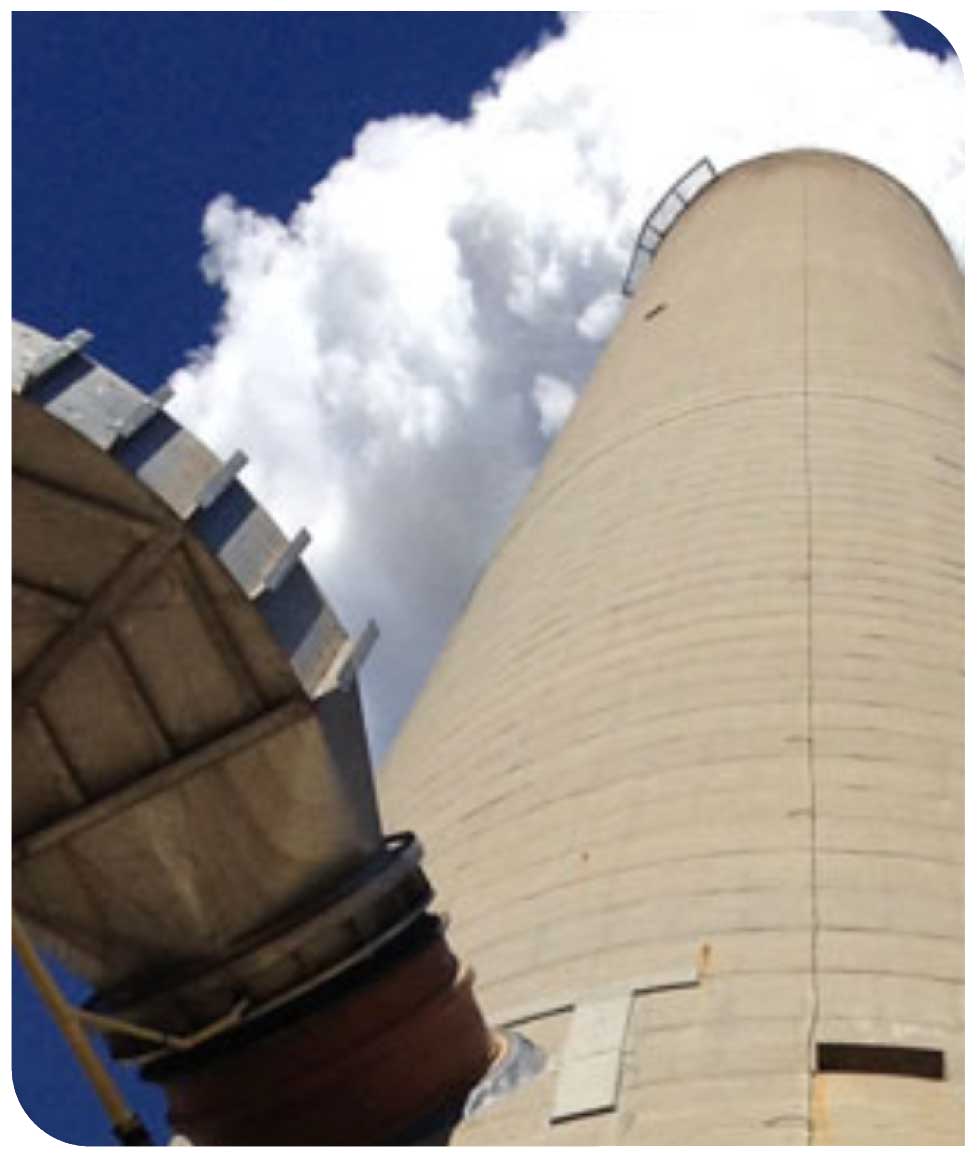 McHale also provides benchmark status and performance optimization testing to our clients to ensure that AQC systems have not degraded to unacceptable levels and to identify where program improvements can be made to improve the effectiveness, efficiency, consumption, and economic performance.  McHale can provide the required performance testing and evaluation services in order to verify the performance AQCS to establish confident benchmarks for planning optimized coordinated plant operation and outage maintenance projects.
Technical Advisor
McHale has technical advisors that are experienced in serving as "owner's engineers" that identify, quantify, and mitigate risks associated with AQCS performance for our clients.  We have assisted project owners, financial institutions, and legal counsel with advising/consulting services and performance audits.   McHale Advisors understand the importance of reviewing proposed designs, developing strong contractual language, construction monitoring, and witnessing key tests to ensure performance guarantees are achieved with confidence to ensure the success of a project.
 Test Code Specialists
McHale is recognized throughout the power generation market as a specialized engineering group that provides superior testing and plant performance improvement services. McHale is actively involved and versed in the ASME Test codes and has extensive experience conducting tests utilizing international test codes and standards:
40CFR 60 and 75
ASTM Collection & Sampling Methods
EPA methods cited in the Code of Federal Register, CFR 40 part 60, Appendix A
ASME Test Codes
We are experienced in how to properly apply these codes and other international standards to successfully demonstrate contractual acceptance with the level of confidence for lenders, owners, OEM's and EPC's demand.
Qualified & Impartial Test Personnel
McHale has worked with a variety of EPC contractors, plant owners, and manufacturers throughout the power industry.  The McHale team is known for quick response time, expertise in AQC systems and component issues, and accurate results.
Code Compliant & Calibrated Test Equipment
McHale has a complement of test equipment designed to augment the standard built-in coal-fired power plant or facility instrumentation to improve the uncertainty of performance testing necessary to meet the desired confidence for contractual acceptance and provision of information for long-term financial projections of the assets.
Pressure and Differential Pressure Transmitters
Ambient Temperature, Humidity, and Wind Sensors
Three-Phase Revenue Quality Power Consumption Meters
Three-Phase Power Quality Consumption Monitors
Exhaust Gas, Combustion Air, Water, Steam, and High Temperature
Clamp-on Ultrasonic Flow Meters
Clamp-on Temperature Sensors
Infrared Temperature Imaging
Coal/Ash Fineness Equipment
Fuel/Ash Thief Probes and Isokinetic Sampling
High-Velocity Thermocouple (HVT) Probes
Emissions Analyzers
Multipoint Sampling Systems
Mobile Data Loggers
Type S, 3-Hole, and 5-Hole Probe Pitot Tubes