Delivering innovative solutions to increase your productivity, quality of production, and profitability.
McHale & Associates, Inc. is recognized throughout the power generation industry as a specialized engineering group that provides plant performance improvement services. We deliver innovative solutions to increase productivity, quality of operation, and profitability by providing superior quality services in the areas of risk mitigation, performance optimization, and project/technology validations through analysis and testing. McHale Performance is at the forefront of performance testing and analysis. Our performance analysis tools, procedures, and reports are proven to provide concise and conclusive results that are accepted by parties of a test with confidence.
State-of-the art metrological services are available to solve your measurement challenges. Whether you need your station instrument calibrated, temporary test instruments to conduct a performance test, or expert metrology consultations, McHale Measurement can provide you with the solutions you and your project needs. McHale Environmental provides emission testing programs designed to meet each client's particular needs with experienced and professional emissions measurement teams overseen by a staff with over 25 years of experience in the source testing industry, including both domestic and international testing projects.
SAMPLE LIST OF SPECIALIZED SERVICES
Slide Power Plant or Component Contractual Acceptance Testing

Owners Performance Engineer

Instrument Calibration Services

EPA Emissions Measurements and Testing and On-Site Mobile Lab Analysis

CTI Licensed as an Independent Testing Agency for Cooling Towers
Slide

Plant Improvement and Upgrade Decision Analysis

Plant or Component Analysis and Base Lining

Efficiency, Availability and Capacity Factor Improvement

Plant and System modeling and Prediction

Performance Monitoring Systems

Applying Performance Test Methods to Alternative Fuel
Slide Compliance, RATA, Efficiency, Tuning and Guarantee Testing

FTIR, Gas Chromatograph, and Emissions Reporting Tool (ERT) Services
FIND THE RIGHT SOLUTION FOR THE REAL PROBLEM
Our services are built around providing the right solution for the real problem. We have experienced and specialized experts able to provide support in the execution of complex and challenging projects, bringing experience and expertise across a broad spectrum of project objectives and deliverables.
CLICK HERE TO SEE A FULL LIST OF SERVICES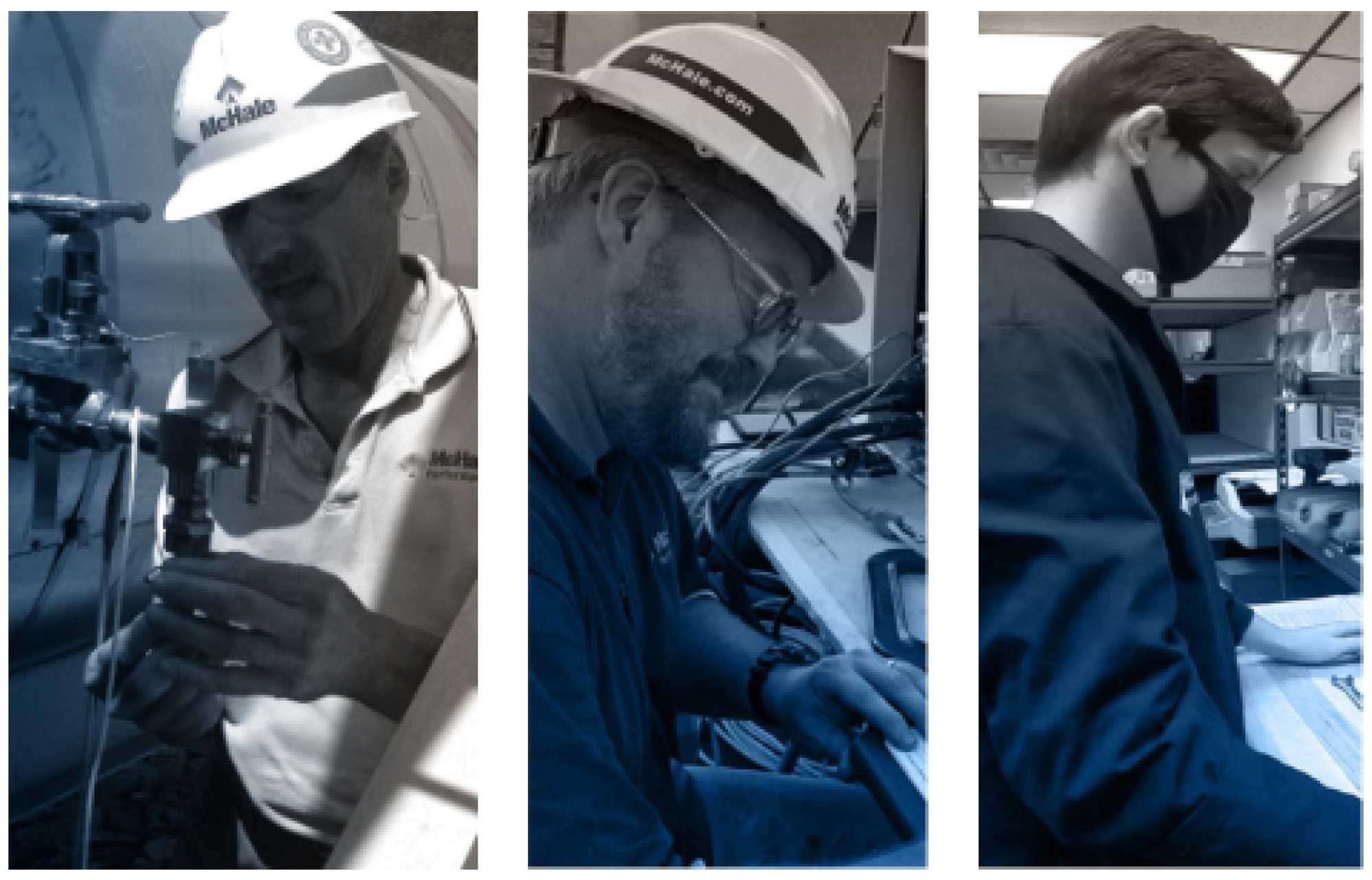 ABOUT McHALE & ASSOCIATES, INC.
McHale & Associates, Inc. was formed in 1995 by Pat and Mike McHale as an outgrowth of their experience providing power plant performance testing services for over 30 years for Ebasco Services, Inc. and successor companies. Our success comes from our experience in design, startup, testing and operations for natural gas, fossil (coal, heavy oil, and distillate), nuclear, renewable fuel, hydroelectric, geothermal, and wind power plants.