State-of-the-art metrological services are available to solve your measurement challenges. Whether you need your station instrument calibrated, temporary test instruments to conduct a performance test, or expert metrology consultations, McHale Measurement Services can provide you with the solutions you and your project needs.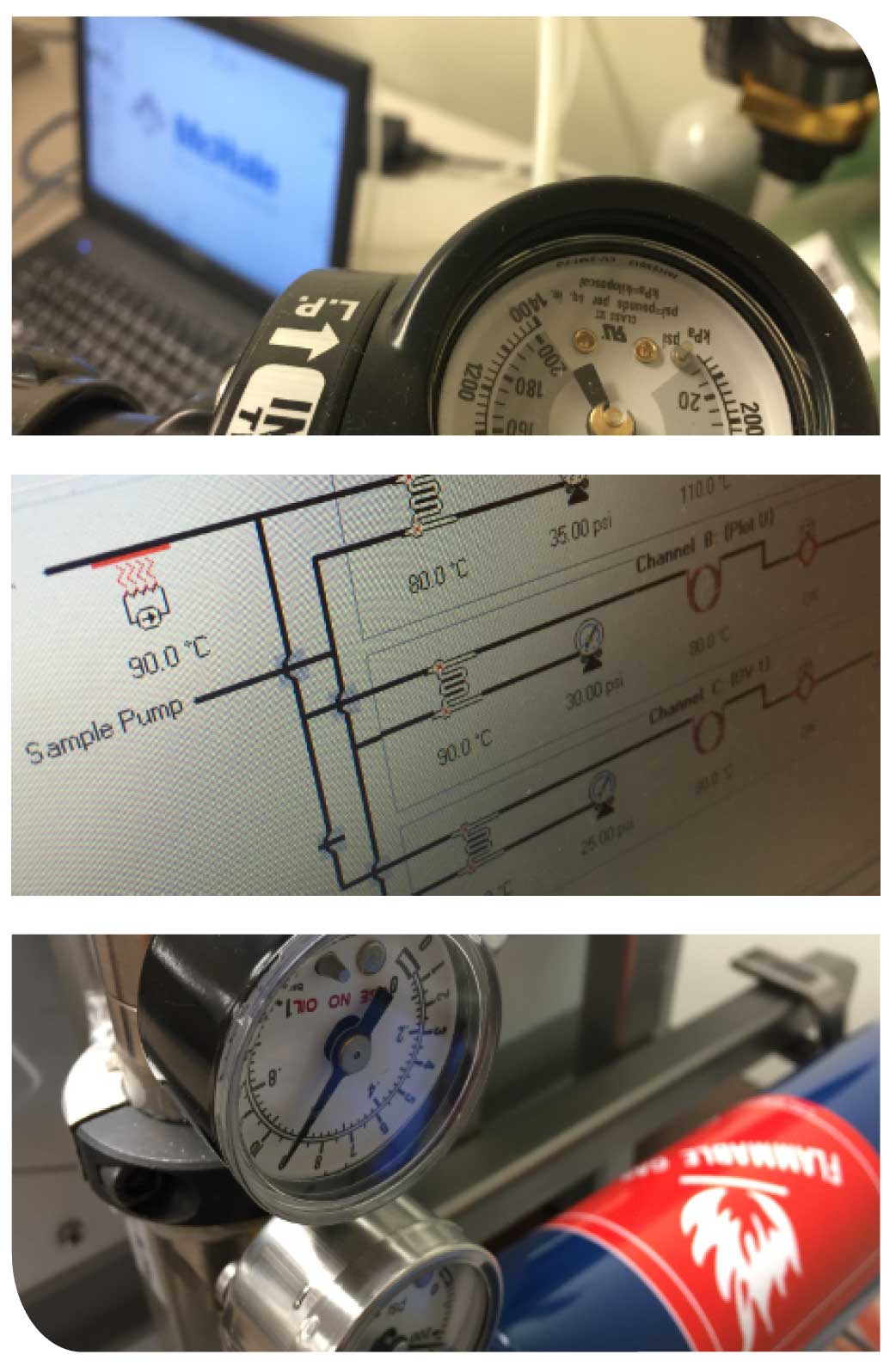 NATURAL GAS FUEL ANALYSIS
McHale's Measurement Services has in-house, mobile (domestic and international) and on-site Natural Gas Chromatography capabilities. We offer natural gas analysis and report to ASTM D1945 standards.
McHale performs calibration checks at the beginning AND end of each analysis day, ensuring no drift outside of the accepted tolerances. Standard in-house lead time is five (5) to six (6) business days and expedited services are available.
To learn more about our Natural Gas and Chromatography services…

ASTM D1945 – 14
Standard Test Method for Analysis of Natural Gas by Gas Chromatography
Significance and Use
The method covers the determination of the chemical composition of natural gases and similar gaseous mixtures within the range of composition. It may be abbreviated for the analysis of lean natural gases containing negligible amounts of hexanes and higher hydrocarbons, or for determining one or more components, as required.
McHale gas analysis reports present the ASTM D1945 determined gas composition, along with the calculated fuel properties from ASTM D 3588, GPA2171, and AGA8 for Heating Value, Density, Compressibility, and Wobbe Index. 
CONTACT OUR SUPPORT GROUP
TO HELP GET YOU STARTED ON HOW WE CAN HELP YOU.